I am a firm believer in having my boys do copywork and narrations every day and dictation at least 3 times a week. When we first started homeschooling over 8 years ago, I didn't understand any of those things, but we did them because my book, The Well-Trained Mind, said to do it. Over the years, I have come to see the benefits of these 3 things in my boys.
They have improved in their handwriting skills, their spelling and grammar, listening skills, comprehension skills and they can summarize a story into a short paragraph with ease. These skills help them so much in their other subjects as well. We have been using Heart of Dakota curriculum for the last two years, which is based on the Charlotte Mason method, and it has a combination of copywork, narrations and dictation scheduled throughout each week.
But because I want my boys doing copywork every day, I have to gather it in from other places. I have several that are my favorite and then some I make myself. You can also find a ton of free resources for copywork and I use some of that as well, but mostly I use these main places because of the quality content they produce.
Brookdale House Write from History Series
Intoxicate On Life Write Through The Bible Copywork Series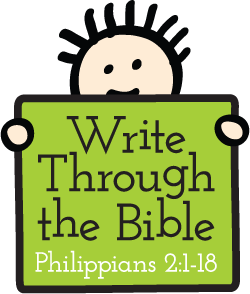 Each of these places offer something different, giving your child a variety of copywork each day. Right now we are focusing on and working through the Write from History series by Brookdale House. What I like most about their books is that they offer narration pages & dictation options in addition to the copywork. You don't have to do those and can stick with just the copywork, but the stories are great for narrations!
Each of their books are based on a period in history starting at Ancient History going through Modern History. They include short stories based on people and events during that time period, writings from primary source documents, poetry and cultural tales. Your child can complete oral and written narrations, copywork and dictation based on these writings. You can do as much or as little as benefits your child. The books are also offered in several levels and in manuscript and cursive.
For us, at this point, we are only doing the copywork and dictation portion of these books. We are working through the Middle Ages book and the Modern History book and so far, I have been very impressed with the material offered in these sets. I am seriously considering doing the narrations also because the material is too great to pass up!
Here are some shots of the boys doing their copywork:
My 12yo is doing the Middle Ages book:
My 14yo is working through the Modern History book
Another series we use from Brookdale House is their Geography Drawing Series, The boys learn about the states, their capitals and abbreviations, then trace and draw freehand by copying and from memory until they memorize them all. We are working through the US States book right now and it's working pretty good so far. The concept is really easy and simple and only takes about 10-20 minutes a day. They have a set for Europe available also. I will show some samples of their work in my upcoming post on how we memorize the world continents and countries through drawing but for now I thought I would mention this for their sale.
You can check them out here: Geography Drawing Series and view sample pages here: Geography Drawing Series sample pages.
For this week through March 16th, Brookdale House is have a HUGE sale with 30% off of everything!! I have a special coupon code for you to use at checkout – the code is sprout30.  Just enter this code and you get 30% off! Great deals!! Don't miss out on this sale, they don't have them very often!!
And don't forget to check out my other posts for 100+ Geography Resources, Ancient History Timeline Cards, and my FREE Science Journal pages.
Linked up with Trivium Tuesday